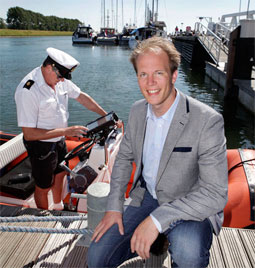 With the Mobile Marina Administration software and hardware harbor masters and marina managers are fully equipped to manage their port mobile, fast and simple.
Business Requirement Marina
There is a development in progress within the water sports leisure industry in which the visitor demands more and more service from a marina. With the Mobile Marina Administration the harbourmaster can rely on a tool to perform all duties concerning port management fast and easy and offer a better and faster service to the marina visitor. This way the harbourmaster can provide service to visitor with a tablet and an invoice printer and the visitor is no longer required to visit the marinaoffice to inquire for a position. In busy periods visitors can be catered to quickly and efficiently and they can in turn enjoy their valuable spare time optimally.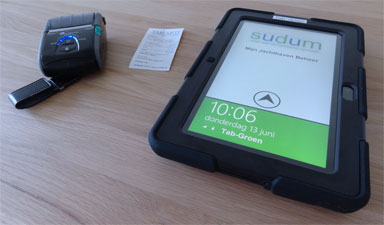 Cooperation
To assist the harbor master in the changing (digital) environment the My Marina Administration software and hardware is delivered in combination with a support package. As harbor master you should be able to focus on your berth holders and passersby, Sudum takes care of the rest. The cooperation that arises offers added value for both the port as for Sudum. this way changes or improvements can be implemented quickly. Other ports also take advantage from this, because the modules are often directly applicable in their situation.
Future
In the upcoming years the digitization will only increase more rapidly and processes will be simplified. Also for the ports it remains important to retain customers and offer what they wish for, Sudum will assist them by implementing innovations.
our clients